Dreamonkey: 2022 results and 2023 company goals
How we got through the past year and where we are headed
By Niccolò Maria Menozzi
2022 for Dreamonkey has been a year of consolidation. In this article we will go over the milestones of the year that has just passed and the prospects for 2023
2021 was a decisive year for our company growth (you can read our review of 2021 results and 2022 company objectives). Turnover grew by 70% and many other factors related to our clients and the activities we performed showed a considerable evolution of Dreamonkey, making us an increasingly strong and competitive company. A lot else has happened since the start of 2022 and we are ready to show our third company report, looking over the highlights for this year and the goals for the future.
New clients in Italy and abroad
In 2022 we acquired 5 new Italian clients. At the same time, the foreign client portfolio hasn't increased, but a lot of time was dedicated to work on projects we acquired in previous years. Some of our foreign clients decided to start negotiations to assign new projects to us, separate from the activities performed so far. We believe this is a sign our work has been recognised and appreciated.
In particular, we are pleased with the consolidation of our activities relating to IoT carried out for the research and development section of the E80 Group (ex Elettric80).
New hirings
Dreamonkey is continuing with the expansion of the team. Starting in 2021 we extended our hiring outside of Italy and in 2022 we consolidated that trend, looking at candidates from all over the world. This year the company has grown from 8 to 9 people with Monica Dalla Pria, our new junior developer, entering the company to deal with frontend.
We have definitely embraced a remote friendly philosophy, showing that you can grow and get results working on team building and careful planning of activities. A choice which helps employees and frees them from the obligation to be physically present in the office.
Partnerships
In 2021 we joined Unindustria and this year we have continued to try to start new collaborations with the members of the Club Digitale (digital club). We have kept up the effort, despite the difficulty in really involving Italian companies in digital innovation projects, something we found also in 2021. One of the problems we encountered is the average size of companies in Italy, which is generally small, making digitalisation processes difficult and more feasible for larger sized organizations.
As far as our personal new business opportunities are concerned, we found more interesting opportunities. In 2021 we started collaborations with a company operating in the industrial sensor field. Just a year later, we have managed to find new companies - collaborators and clients - interested in investing in the same IoT software we had been asked for and whose development had been interrupted, but we wanted to introduce it independently on the market. We are pleased to have found companies that can understand the value of innovative proposals we would like to bring to the market.
Turning to the open-source field instead, we have become the first official Italian partners of the Vue framework. A great satisfaction first of all, which we hope will lead to professional and business growth.
Improved online presence
While 2021 was a year of great improvement in communication, 2022 was more of a settling year, with some novelties, but also with some things we had to put on hold.
Indeed our work with our clients has slowed down our publishing calendar for our blog. At the same time, the content creation to tell the story of our company hasn't stopped. We added two new pages to our website: the news and glossary. We hope to start up again with our articles in 2023, aside from the other plans we have in store.
We also updated the navigation bar of our site to give more space to the less highlighted pages, such as our timeline, the list of our frameworks and the page to subscribe to our newsletter.
Although it's not easy to find time and energy to have continuous and effective social media communication, our experiments in this direction are going to continue. We have added a lot of content to our Instagram page (and to a lesser extent also Twitter), highlighting the news and our glossary and making an effort to be more active on Linkedin.
Finally, since we saw no actual results, we decided to definitively stop investing in Google Ads and we have left Google Analytics and passed to Piwick Pro to adhere to the new EU directives.
Quasar Sponsorship
The collaboration with the Quasar open source framework as a Platinum sponsor which started in 2019 continues. On 20th December 2021 our developer Yusuf Kandemir joined the Quasar Core Team shortly after joining Dreamonkey.
Over the summer Paolo and Yusuf participated in QuasarConf as speakers, while Niccolò worked on the new logo and the visual content for social media.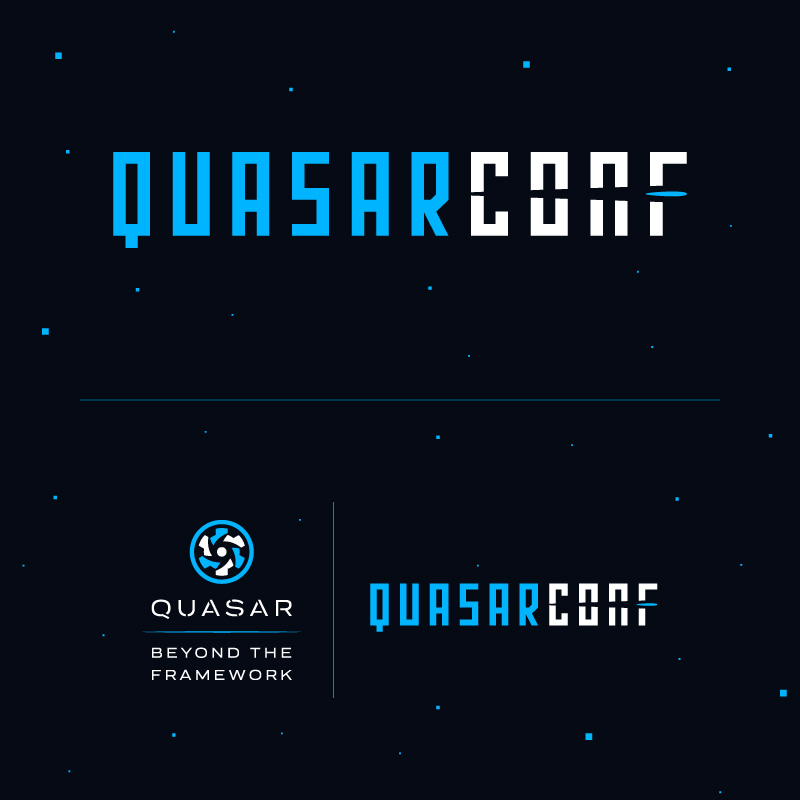 In 2021 we also designed a new frontend for quasar.dev, with a release planned for the Summer then postponed to the start of 2022. Although everything was ready for the launch, we are sad to say that we have not yet seen the light. We are confident that the founder, Razvan Stoenescu will make these improvements available to the Quasar community as soon as possible.
Among the 2022 objectives we had the creation of an official Quasar Enterprise support, but the problems relating to the Quasar frontend have led us to suspend our activities on this. In the meantime, as an alternative solution we have activated our Github sponsorship, with which we offer a dedicated tier that can be used by companies to get Quasar support.
Training, trips and other news
After becoming aware of a growing push around us and consulting the data from the 2021 Design Tools Survey with regard to the adoption of the main software packages for UI design, we decided to leave Sketch for Figma. We have always been pleased with Sketch, but seeing how much Figma has become a new standard showed us that it was time to catch up so we wouldn't be left behind.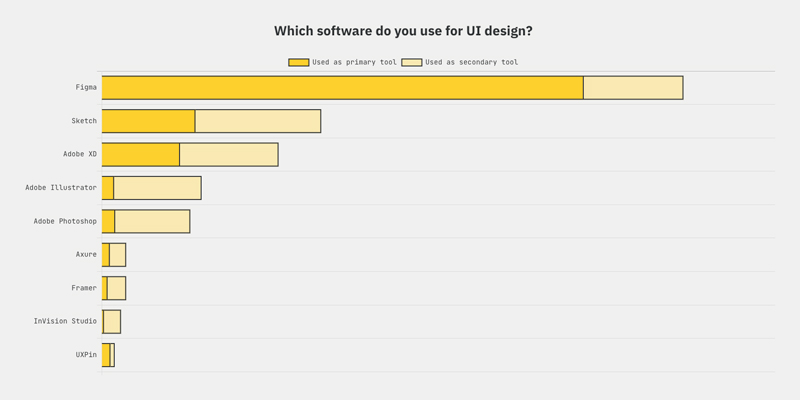 Our company improvement initiatives have started up again. At the end of 2021 we participated in the 10 lezioni sul giornalismo (10 lessons on journalism) course by Il Post (an unusual choice you may say, but we had our reasons), while this year we started with weekly English lessons to improve our speaking skills.
After the long interruption due to Covid, this year, we started up with our company holidays again. In 2019 we went to Copenhagen while in August we stayed in Italy, in the Trentino region, to enjoy the mountains, the spa in Merano and some good food. Since we were delayed by passport bureaucracy, our two fully remote workers from abroad were not able to participate, but planning for 2023 started in October and we hope to finally meet all together in person this time.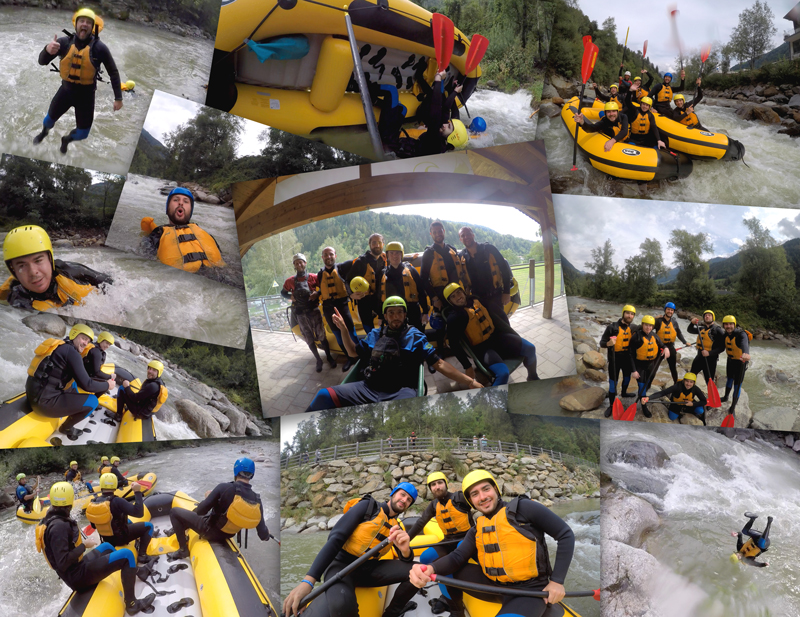 Finally as we strive for continuous improvement, like in 2021, also this year we welcomed two young interns in collaboration with the high schools of Reggio Emilia.
Turnover
The turnover of Dreamonkey has grown by 20% compared to the previous year (2021) with an increase in end-of-year profit compared to 2021. The Dreamonkey Srl company also closed 2022 positively proving to be a 100% economically sound company. All the signs indicate that we can expect significant growth also for next year.
The goals for 2023
Last year we set out 6 main goals (you can read them at the end of this review). Some of these goals were reached, others not completely, but we are pleased to notice that the activities carried out in 2022 have been in line with a long-term vision. Even where the goals have not been fully reached, we have created the conditions and solutions that will set the foundations to complete them in the longer term. For example, back in 2021 we decided to increase our presence on the IoT market and today the results are increasingly clear.
2023 brings new challenges with it, some new, others as a consolidation of work we have already started.
Acquire new clients and increase turnover by 25%;
hire new technical staff;
make our IoT software platform operative;
automate certain company procedures to increase effectiveness;
contribute to Quasar and certain IoT projects in the IoT field;
create more content for the company blog.
If you would like to know more here are 6 questions to ask yourself before having a web app developed or contact us for a free consultation.